Here you'll find a whole host of wesites related to the LFL and other football topics. If you would like to see sites you have an interest in, just contact us at the club e-mail address or leave a comment on the guestbook.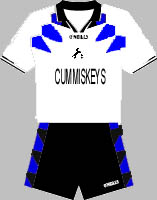 Leinster Football League Sites
Naomh Padraig Celtic Very good quality website. And regularly updated.
Echo Celtic New website. And recently updated
Aertel LFL Results & Fixtures Updated every Monday and Thursday.